#DRYMESTER SHORTLISTED FOR MARKETING EXCELLENCE AWARDS!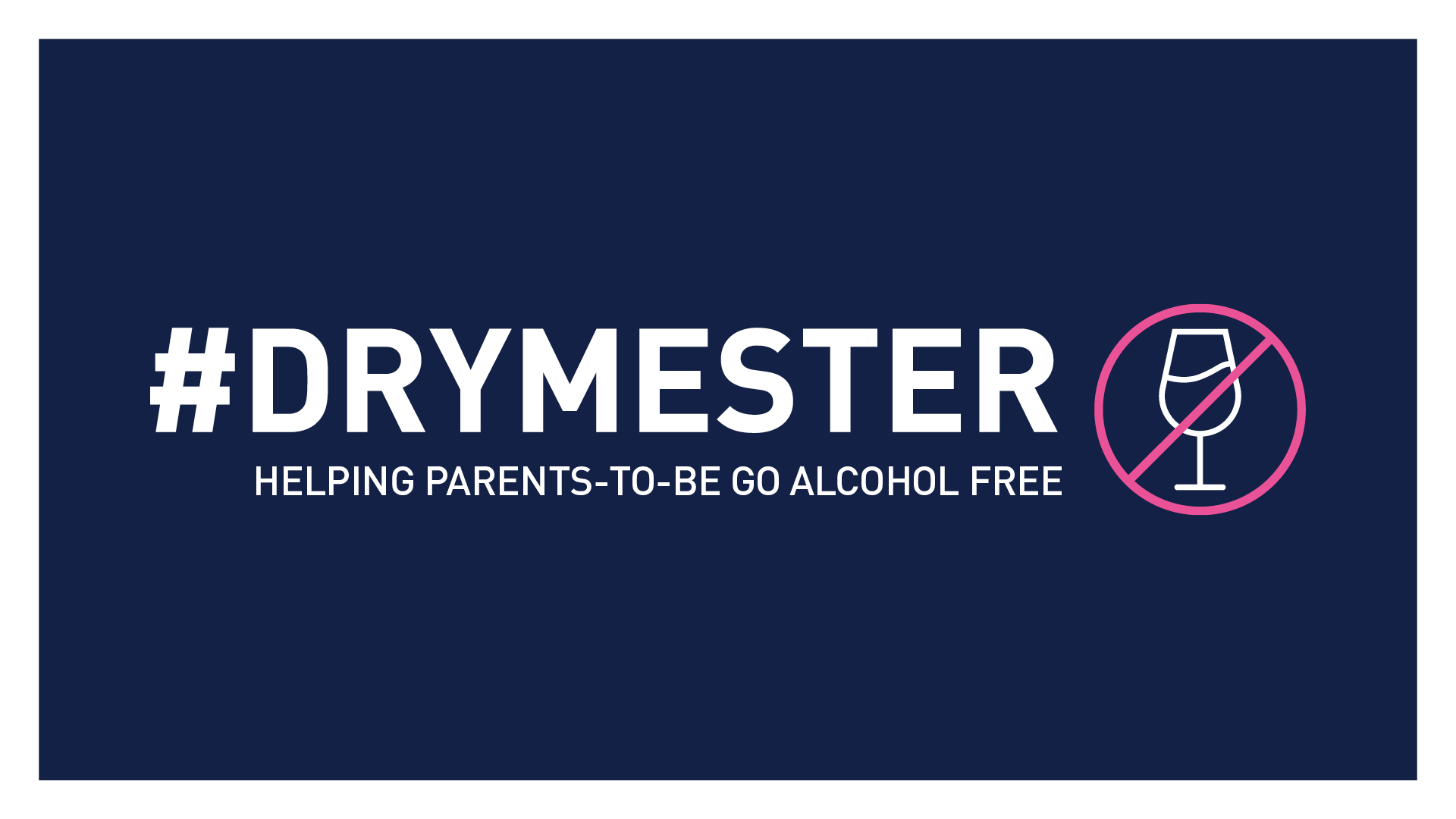 We are proud to announce that #DRYMESTER has been shortlisted for the CIM Marketing Excellence Awards in the category of Best not-for-profit/charity/social marketing campaign!
The award recognises marketing success in the pursuit of growth when lobbying, fundraising, expanding, informing or positively changing attitudes and behaviours. Inspiring and supporting Mums-to-be and their families to go alcohol free before and during pregnancy, has remained at the heart of the #DRYMESTER campaign since it's launch, together with an intention to highlight the impact of Foetal Alcohol Spectrum Disorder (FASD).
We would like to extend our thanks to the whole #DRYMESTER community for their continued support, from the campaign's partners to everyone who has signed up to access the resources, tips and advice on how to go alcohol free, or support a loved one through pregnancy.
The National Awards will be held on 2nd April 2020 in London!
Christmas brings with it parties and gatherings, which might make it feel harder than usual to avoid alcohol when you're pregnant.
The Chief Medical Officers guidance is that if you're pregnant or planning to become pregnant, the safest approach is not to drink alcohol at all to avoid affecting your baby's development and growth.
Here are some tips to help you enjoy the festive season whilst doing the best thing for you and your baby:
Be upfront. Tell people you're going alcohol free as advised by the Chief Medical Officers and you aren't going to risk affecting your baby's health. You could even take control and host your own alcohol free party or gathering.
Recruit a buddy. It's easier to go alcohol free if your partner or friend does it with you. Why not ask them to take part in #DRYMESTER and enjoy time together without the hangovers.
Find support. If you're struggling to go alcohol free, we have various resources to help and you can contact your midwife or GP or find specialist support services here.
It's the little things. Remember that Christmas is really about family and spending time with loved ones, don't feel like you're missing out by not drinking alcohol. Relax, say yes to those family board games or put your feet up and watch a Christmas film with your nearest and dearest.
12 Mocktails of Christmas. There are so many great non-alcoholic drink options available now that you won't feel like you're missing out. We've selected 12 tasty alcohol free alternatives for your typical festive drink – including Mulled (without the) Wine, Crimson Christmas Punch and Alcohol-free Egg Nog. You can access these by signing up and viewing our Parents-to-be resources here.
So, go on, raise an alcohol free glass or two this Chrsitmas to celebrate the festive season in style and keep risks to babies to a minimum.
Sign up below for the 12 Mocktails of Christmas recipes and free tips to help parents-to-be go alcohol free. Together we can champion healthy pregnancies this Christmas.
At #DRYMESTER, we're encouraging mums-to-be to go alcohol free for the duration of their pregnancy as this is the safest approach for a healthy pregnancy. We're also asking families, friends and local communities to get on board and show their support for mums-to-be this Christmas.
Here are just some of the ways you can support your loved one to go alcohol free.
Sign up to #DRYMESTER and pledge to go alcohol free too. Showing solidarity throughout a partner's pregnancy is the perfect Christmas gift.
Encourage others to sign up to #DRYMESTER and pledge to go alcohol free for a set period of time. However long the pledge, the support will be welcomed by mums-to-be and may prevent a few unwanted hangovers for friends and family over the Christmas period.
Don't drink when out together in social situations. There's nothing like the FOMO monster rearing its ugly head. Try and see things from a different perspective and go alcohol free for an evening!
Bat away awkward alcohol conversations by letting people know that there is no safe time, or safe amount, to drink during pregnancy, and it's not worth the risk.
Take the lead by stocking up on a range of non-alcoholic drinks and offer these to friends and family when they visit. Impress away with your knowledge of exciting, alcohol free alternatives.
Plan activities that don't revolve around alcohol. Pregnancy can feel boring and isolating for some, so having social and recreational activities to look forward to can be just the ticket!
Help reduce mum-to-be stress. Tiredness, as a symptom of pregnancy, can lead to irritation, lower resilience and increasing anxiety levels. Most times just talking things through, addressing concerns and providing help, can lighten the load.
It's clear that the safest approach for healthier pregnancies is not to drink alcohol at all. But it's also a win-win for you because there are lots of health improvements you can benefit from – sleeping better, losing weight, being more hydrated and enjoying higher energy levels. So, go on! Support your favourite mum-to-be this Christmas and raise an alcohol free glass or two, to celebrate the festive season in style. 
To get you started, sign up to #DRYMESTER below to download all our helpful tips and resources.
This week #DRYMESTER is supporting the annual Alcohol Awareness Week. This year's theme is 'Alcohol and Me', providing a chance for people right across the UK to get thinking about their own drinking.
There are many reasons why people drink. To celebrate and commiserate, to relax and socialise, and to help cope with life's stresses. For many residents, alcohol is a normal part of day-to-day life.
But regularly drinking alcohol can cause a wide range of harms. Some of them can be obvious, such as when it adds to our weight or damages our health. But there are also hidden impacts – for our families, communities and society.
The risks of drinking when pregnant are particularly clear. The Chief Medical Officers for the UK advise that when you're pregnant there's no safe time to drink alcohol, and no safe amount, if you want to reduce the risk of harm to your baby.
But, with Christmas around the corner, it can still be hard to resist, say no or avoid it. You might feel like you're the only person choosing not to drink.
But you're not alone in going alcohol free. We've heard so many different reasons from parents-to-be who have signed up to #DRYMESTER. Here are just a few of them:
"I want the best start for my baby."
"My baby is more important than any drink."
"It's worth not drinking for a year to get a happy healthy baby at the end of it."
"I am currently going through the IVF process and want my body to be in the best possible shape for it to work."
"I'm struggling to give up red wine so I'm trying to source a really good alcohol free one that tastes like the real thing."
"I was unsure whether I could drink with Christmas approaching. I'm glad I know now; it' just not worth it."
"I've decided to stop drinking too in support of my girlfriend. It isn't a huge sacrifice really and it's nice to be able to help out in some way."
"Supporting my wife by going dry for the rest of the pregnancy."
And it's not just expecting mums and dads who are joining in:
"My sister is currently pregnant and I want to help raise awareness and show my support."
"Good luck to my best friend. Supporting you through your pregnancy and will be spreading the word about #DRYMESTER too."
"There are so many mixed messages out there but this is just making it clear. More people need to hear about it!"
Are you going alcohol free during your pregnancy, or while someone close to you is pregnant? Join other people across Greater Manchester. Sign up to #DRYMESTER and celebrate why you're getting involved.
For generations, we've been given mixed messages about whether there is a safe time or amount of alcohol to drink during pregnancy. However, the facts themselves are quite clear.
The Chief Medical Officers for the UK advise that if you're pregnant or planning a pregnancy, the safest approach is not to drink alcohol at all, as this can lead to long-term harm to your baby. The more you drink, the greater the risk.
#DRYMESTER is a new campaign from the Greater Manchester Health and Social Care Partnership. It aims to spread this correct guidance about the risks of drinking alcohol during pregnancy and help thousands of Greater Manchester parents-to-be go alcohol free.
The #DRYMESTER campaign is appealing to future parents, and their families and friends, to sign up and help spread the word that there's no safe time, and no safe amount of alcohol, to drink during pregnancy.
We're also encouraging partners, families and friends to go alcohol free too, for either some or all the pregnancy. This kind of solidarity can really make a difference.
To start the ball rolling, #DRYMESTER has created a variety of materials to help those who want to join and spread the word. Sign Up now and access our Helping Parents-To-Be Go Alcohol Free pack, as well as all our #DRYMESTER resources.
If you're worried about your drinking and think you might need help going alcohol free, contact your midwife of GP for advice. Alternatively, find out about your local alcohol service here. If you've become physically dependent, stopping drinking without support could be harmful.